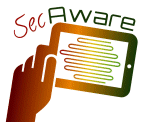 IsecT Limited (security in IT) is an independent consultancy based in New Zealand,
specialising in information risk and security management.
​
We have a particular interest in the people aspects: human factors fascinate us
at least as much as the technology, and we are strongly biased towards business.
We help clients protect and exploit information, including but going beyond
cybersecurity.
​
Information security lets the business do things that would otherwise be too risky.
​
Our core competences include:
Information risk and IT/cyber risk management

Information security

and

cybersecurity management

Preparing security strategies and plans

such as business cases and project proposals

Writing security policies, procedures

and

technical

documentation

Security metrics

- helping you figure out what to measure, how and when

Security awareness and training

Designing and implementing ISO27k Information Security Management Systems

Governance, Risk and Compliance, as a whole

IT and ISMS audits, management reviews, gap analyses and supplier assessments

Interim management of the information security or IT audit teams
​​
Our clients are worldwide, of all sizes and industry sectors. We've supplied government and commercial customers, not-for-profits and charities, consultancies and professional services companies, cloud-based and bricks-and-mortar businesses ...
​
SecAware builds on our experience and expertise. We know the subject inside out. It's our passion.
​
Read more about IsecT CEO Gary Hinson on LinkeDin or Google. Gary has been doing this stuff since the 1980's.
​
Track the blog to see what has caught our beady eyes lately. Lurk on the ISO27k Forum for ~daily updates.
​
​